Calming Difficult Emotions Group - 7 sessions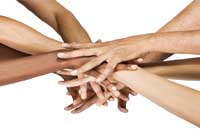 class details
7-week virtual skill-building group using the concepts of Dialectical Behaviour Therapy to help understand and manage intense emotions.
Participants will learn to manage their emotions and balance their lives.
For Who:
Individuals over the age of 18 years old who frequently experience overwhelming emotions and feel that these emotions cause behaviours and crisis situations which routinely affect their relationships and/or daily functioning.
This is a FREE multi-week series
Sessions facilitated by Mental Health Therapists at East Wellington Family Health Team
You must pre-register. Please call our Group Intake line at
519-833-7576 ext. 367 or email: alliedprograms@ewfht.ca