For inquiries to the Board of Directors please contact us here.
Terri Lynn Hansen
President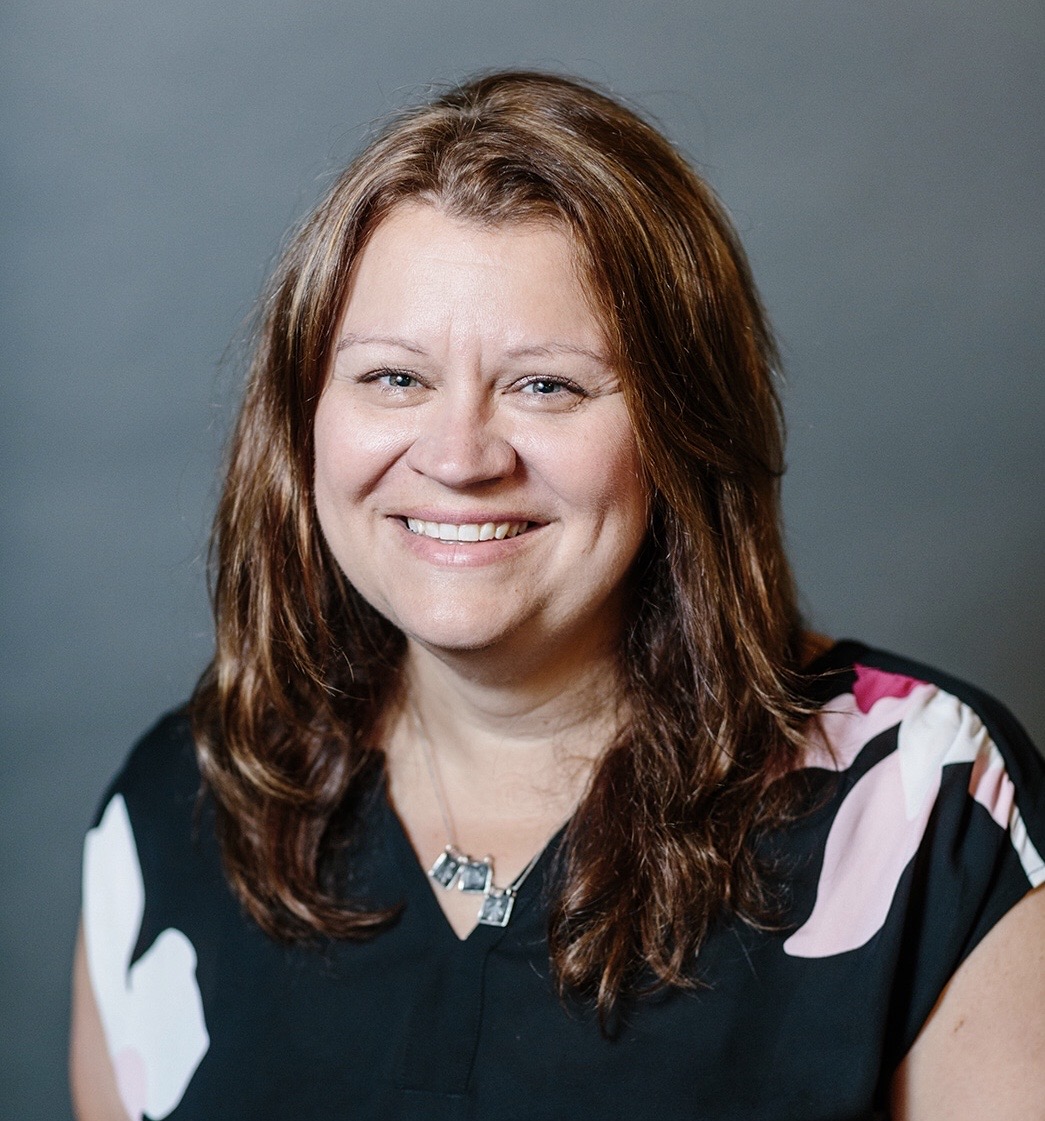 Terri Lynn and her family moved to Erin 11 years ago and is proud to be a part of this community. She is passionate about health care and has worked in a community hospital for her entire career. Currently the Director of Access and Flow, Rehabilitation, Infection Prevention and Control and Staffing Services she has spent much of her career working on access to health care as well as transitions from hospital to home. With family rooted in the east coast she understands that access/transition issues deeply affect those in rural areas.
Terri Lynn, her husband Rob and 2 boys love baseball and travel and often combine these for family vacations.
Morag Stewart
Vice President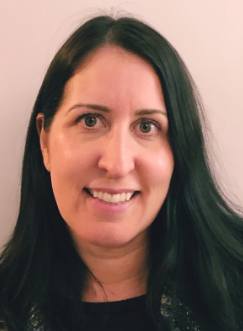 Morag and her family (husband Chris and two boys Anderson & Cooper) have lived in Erin for the past 15 years. Morag is passionate about quality healthcare and supporting our local community. During a close to twenty year career in Philanthropy Morag has worked with many wonderful organizations in Healthcare and Education. The Canadian Hearing Society, Easter Seals, Canadian National Institute for the Blind, University of Guelph, Ontario Agricultural College, Credit Valley Hospital. Currently, Morag is the Associate Director of Philanthropy for Trillium Health Partners Foundation (foundation that supports Credit Valley, Mississauga and Queensway Hospitals).
In her spare time Morag enjoys being active by running, skiing and spending time with her very busy family!
Carolyn Scott
Treasurer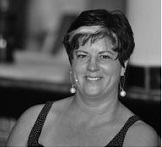 Carolyn moved to Erin/Hillsburgh area in 1978 and went to the Erin District High School. She has always been very active with sports and the community. Her son is an electrician, a volunteer firefighter and a local business owner.
Carolyn currently runs a successful taxation business.
She has volunteered with the Hillsburgh Lions as their treasurer since 2009 and has been involved with reviewing the financials of 2 Cemetery Boards for the past 5 years. She also volunteered as the Chair of the financial committee for the Royal Canadian Legion in Erin for four years.
Carolyn is excited to help her community while combining her financial principles and learning more about the healthcare industry.
Dr. Rabia Khan
ex officio Lead Physician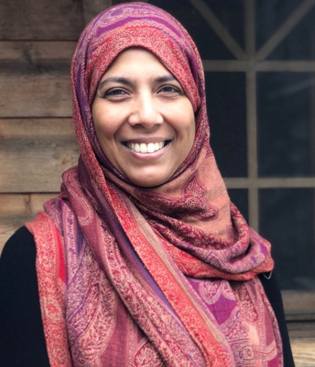 Dr. Rabia Khan has been a member of EWFHT's team of family physicians since 2011. Since 2012 she has served as the lead physician of EWFHT's Memory Clinic, and, in 2018, she has accepted the position of Lead Physician at EWFHT. Dr. Khan has also been active in mentoring medical students from McMaster University as an advisor and clinical instructor.
Rabia graduated from Queen's University's medical school in 1994, and McMaster's family medicine program in 1996. After graduation she worked in rural Ontario, managing a family medicine practice, as well as in-hospital patients, ER, and a nursing home. She has also worked overseas and was instrumental in setting up the family medicine department at one of Saudi Arabia's leading hospitals.
Rabia moved to Rockwood with her family in 2011 and is active in the community, being a founding member of The Rockwood Farmers' Market and the Rockwood Community Garden. She is active with the Upper Grand District School Board's Diversity Committee, and she has chaired the Parent Involvement Committee at the UGDSB (2017-18). She has also been a community member of the University of Guelph Multi-faith Committee. She has been active with Guelph's Syrian refugees settlement program.
Rabia and her family enjoy biking, canoeing, golfing and skiing.
Allan Alls
Director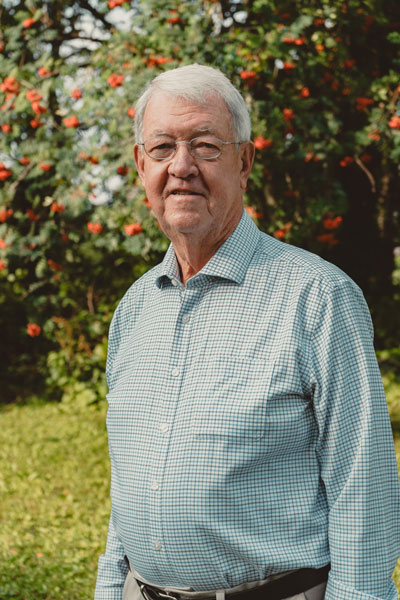 Allan served as an RCAF Pilot from 1961-1967, transitioning his career to a civilian role with Air Canada where he was a Pilot until 2003.
Allan then served as Senior Director Safety and Environment 2003-2004 followed by a rewarding career in Real Estate Agent 2004-2014.
Allan stepped into the role of Mayor for the town of Erin where he proudly served the growing community until 2022.
Currently Allan is working with REMAX as a Sales Agent, while actively serving as a Member of the East Wellington Family Health Team Board of Directors.
Kim Bell
ex officio Executive Director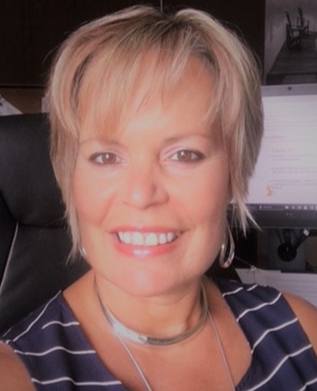 After graduating from McMaster University, Kim has spent almost 30 years working in health care, 20 of which was spent in community mental health, in both front-line and leadership positions. She is registered with the College of Registered Psychotherapists of Ontario and joined the East Wellington Family Health Team in January of 2009 as a Mental Health Worker. As Manager of Programs and Allied Services for the EWFHT, she also led the nutrition, mental health, and diabetes teams, in addition to overseeing the health promotion programs the EWFHT continues to offer to the community.
Kim moved into the position of Executive Director in April of 2018 and, in so doing, became an ex-officio member of the Board of Directors. She is exceedingly proud of the high calibre care provided by East Wellington FHT clinicians and of the administrative support provided by skilled and compassionate support staff.
Kim is a 20+ year resident of the Town of Erin, has been active within the community in a number of volunteer roles, and recognizes the value of rural life when it comes to healthy living. She is an avid dog-lover and enjoys golf, kayaking, and snowshoeing.
Sandra Boyd
Director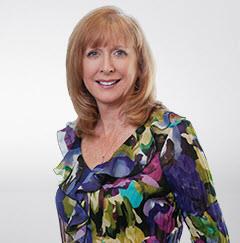 Sandra Boyd is National Practice Leader, SVP of Career Transition & Career Management at Optimum Talent. She brings over 20 years' experience in Career Management, Career Transition, Change Management, Emotional Health and Generational Diversity.
Sandra is also a Board Member of Career Star Group, an international organization representing 80 countries. Sandra is a Board Member for the East Wellington Health Team, established in 2007 by Ontario Ministry of Health and Long-Term Care.
Sandra developed her consulting skills and worked with organizations in multiple sectors – including professional services, telecommunications, health care, financial, consumer goods, manufacturing, and government.
Sandra is the author of "The Hidden Job Market" McGraw Hill-Ryerson, and Co-Author of "Flexible Thinkers Guide to Extreme Career Performance". Sandra has been widely published and quoted across Canada and the U.S. in such publications as the Globe & Mail, Huffington Post, and has been a guest on both radio and TV shows to discuss the ever-changing workplace. She is also a contributor for Canadian Education and Research Institute for Counselling's (CERIC) landmark publication "Career Development Practice in Canada: Perspectives, Principles, and Professionalism".
Mary Cunningham
Director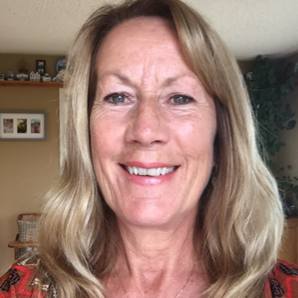 Mary joined the EWFHT Board in 2012. She wanted to learn more about Quality Improvement and is a director on that committee. Since she was not employed in the health care sector, she wanted to make a difference and share from a caregiver point of view. Mary went to school in Hillsburgh and Erin. She worked for RBC for 2 years and TD Canada Trust for 40 years. Her last 15 years were as Manager of the Erin branch.
She spent many years coaching baseball and hockey when her kids were 5 to 20 years old. There were times she coached both teams they were playing on. She has been involved with her church, St John Brebeuf, for over 50 years. She is on the golf tournament committee with EWCS (East Wellington Community Services). For 2017-2018, she has been president of the Rotary Club and has been a member for over 23 years. She has held offices of treasurer and secretary and been on the board of directors for almost all those years. Mary also helps CVC with tree planting and the Rotary Trail.
She has managed all this while being married for over 39 years. She has two beautiful children along with a precious granddaughter.
Thadshika Parthipan
Director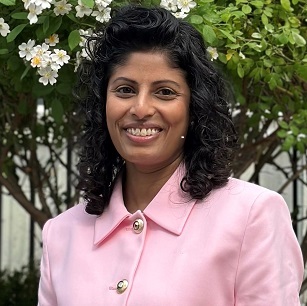 Thadshika Parthipan is an Optometrist practicing in Rockwood and Guelph. She is trained in the UK as well as here at the University of Waterloo. She completed her degree in Optometry and Visual Science at City University, London, UK in 2006 and pursued her career as an optometrist in England since then. She moved to Guelph in 2010 to pursue her career here in Ontario by completing her training at the University of Waterloo in spring 2010. She is a member of the College of Optometrist and The Ontario Association of Optometrist. She was a board member on the Children's Vision Committee for the Association of Optometrists.
Thadshika resides in Arkell with her husband and son. Outside of owning and operating her independent optometry practices, she enjoys being outdoors and traveling with her family.